News from AEGEE
Dear AEGEEans,November has passed already, yet there are still many news we are happy to share with you!  In this newsletter you can read about the latest happenings inside our Network, and about events and new initiatives in which you can still take part.The newsletter will provide you with information about youth issues which are currently discussed in Europe, and get the chance to also get to know about what is going in the youth world besides AEGEE! You can find, moreover, announcements about opportunities and training experiences.Have a good reading!

Yours,
Comité Directeur
European Movement adopts AEGEE's resolution
European Movement Members Council has just adopted by unanimity a resolution written by AEGEE-Europe/European Students' Forum, Erasmus Student Network and European Students' Union and supported by Young European Federalists [JEF] demanding a secured funding for education and youth programmes in the budget negotiations under the multiannual financial framework 2014-2020!
Promote sustainable travelling – win €1250 for your local!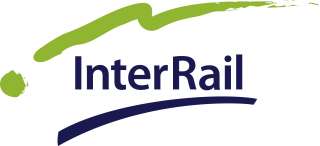 We would like to invite you to take part in a competition promoting sustainability and environmental awareness in which two lucky locals will win an award of 1250€, offered by our partner – InterRail!
The topic of the competition is: "Promoting Green Travelling – Sustainable Europe by 2020". 
Think about it: Do you have creative idea on how to promote sustainable travelling?
Do you care about a sustainable future – and do you want others to get involved?
How would YOU promote sustainable travelling?
You can submit your video, photo, your creative idea, presenting your project!
All ideas will be published on the Europe on Track page.
Deadline:15th December 2012
Follow our ambassadors and Europe on Track!
The 6 young Europeans started their adventure on the 24th of November from Brussels with the first stop Leuven to attend the Network Meeting.
After the NWM, the 6 ambassadors, divided in two teams, Team Red and Team Blue, took two different routes, starting their exciting journey as reporter around Europe
Who are they?Where are they going now?
Follow our ambassadors and Europe on Track!
Read more:
http://www.aegee.org/europeontrack/
http://www.facebook.com/EuropeOnTrack
Miroslaw Krzanik, elected as board member of the European Youth Forum.
Miroslaw Krzanik, former Audit Commissioner, former member of Comité Directeur and Liaison Officer toward the European Youth Forum, has
been elected as board member of the European Youth Forum by its General Assembly in Maribor,  representing AEGEE in the European Board.
The European Youth Forum (YFJ, from Youth Forum Jeunesse) is the biggest representative youth platform in our continent. It strives for youth rights in international institutions. In its daily work the European Youth Forum represents the views and opinions of youth organisations in all relevant policy areas and
promotes the cross-sectoral nature of youth policy towards a variety of institutional actors.
And so, we are incredibly proud of Miroslaw!
Supporting video for Eastern partnership project
We are happy to announce that Mr Štefan Füle, European Commissioner for EU Enlargement and EU Neighbourhood Policy, sent us a video message expressing his support of AEGEE's Eastern Partnership Project.
It's great to see that the importance of the topics AEGEE is tackling and our work is recognised by politicians.
This message is a huge support and motivation to everyone working for and with our project!

Beyond AEGEE
European Youth Forum's General Assembly has elected the new Board for the period 2013-2014
Peter Matjašič, JEF & MSS, President
Guoda Lomanaite, European Liberal Youth, LYMEC, Vice-President
Lloyd Russell-Moyle, British Youth Council, BYC, Vice-President
Maria Dokupilova, FYEG, Board Member
Márcio Barcelos, WOSM, Board Member
Miroslaw Krzanik, AEGEE, Board Member
Jure Stajnbaher, ECOSY, Board Member
Johanna Nyman, Finnish National Youth Council, Allianssi, Board Member
Jerry Den Haan, Dutch National Youth Council, DNYC, Board Member
Elise Drouet, French National Youth Council, CNAJEP, Board Member
Aleksandra Kamilova, Estonian Youth Council, ENL, Board Member
We wish them a fruitful term!
Are you worried about your future?
Do you think Europe should invest more in young people? Follow the Love.Youth.Future. campaign of the European Youth Forum.
Share your ideas with others who believe young people can change the present for a happy future.
Read more:
http://www.loveyouthfuture.eu/
Youth Policy Watch Issue 67
In this issue, read about the outcomes of the European Youth Forum's General Assembly, European Youth Capital 2015 winner Cluj-Napoca, what happened for youth at the European Summit on the 2014-2020 budget, the new 'rethinking education' strategy and much more!
Read more:
http://intranet.youthforum.org/newsletters/node/43061/ypw
External Opportunities
Cash Prizes for Short Films on European Citizenship
The European Economic and Social Committee invites creative young people from 18 to 30 years old to join this video competition and show what means to be European and how it feels about being a citizen of the European Union. This annual challenge encourages video creativity and the use of social networking, within youth across the 28 member states in Europe (including Croatia who will be joining the EU in 2013).Participants have to create a short video clip, between 30 seconds to 1 minute, on the theme ""European citizens"." The video can use any EU language but should have English subtitles.
Deadline: 20th January 2013
Read more: http://www.eesc.europa.eu/
European Charlemagne Youth Prize
The European Parliament and the Foundation of the International Charlemagne Prize of Aachen invite young people from all the EU Member States to participate in a competition  on EU development, integration and European identity issues.The 'European Charlemagne Youth Prize' is awarded to projects, which:
promote the European and international understanding,
foster the development of a shared sense of European identity and integration,
serve as a role model for young people living in Europe and offer practical examples of Europeans living together as one community.
Applicants should be 16-30 years old.
The prize for the best project is €5000, the second, €3000 and the third, €2000.
Deadline: 28 January 2013
Read more: http://www.charlemagneyouthprize.eu/view/en/rules.html
ESTIEM invites you to Europe3D
Within a 5-day seminar series the participants should get a basic picture of the hosting country. A special focus thereby lays on national characteristics in politics and economy. For a better understanding of basic local parameters that exist in European states also cultural differences are considered. Lectures given by experts from politics, science and economy shall provide the participants with a theoretical insight. On the other hand our aim is to integrate our guests actively in this seminar.
Read more:
https://www.estiem.org/default.aspx?PageId=542