News from AEGEE
Dear AEGEEans,Welcome to our bi-weekly newsletter for the first part of November.You can read about the latest happenings inside our Network, and about events and new initiatives in which you can still take part.

The newsletter will provide you with information about youth issues which are currently discussed in Europe, and get the chance to also get to know about what is going in the youth world besides AEGEE! Announcements about opportunities and training experiences can also be found there.Have a good reading!

Yours,
Comité Directeur
In Memoriam: Frank Biancheri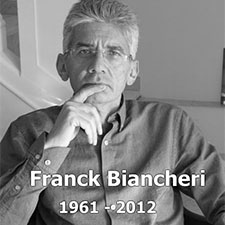 It is a hard time for AEGEE now. Before the General Assembly in Budapest, a call changed our mood. We were informed that Frank Biancheri, founder of AEGEE-Europe, had passed away on
October 29th.
Read more: http://aegee.org/in-memoriam-frank-biancheri/
Is Europe on the right track? – 'Europe on Track' project raises the question
AEGEE-Europe (European Students' Forum), represented by President Luis Alvarado Martínez, presented its new project 'Europe on Track' during a press conference that took place in the morning on 8th November in the European Parliament. Within the framework of this project, in the months of November and December, six young ambassadors from various countries will travel the European continent in order to capture and document the wishes of young people for the year 2020. As the outcome of the project, these opinions will be compiled to create concrete recommendation for policy makers in the youth field.
Read more: http://aegee.org/is-europe-on-the-right-track-europe-on-track-project-raises-the-question/
About Agora Budapest
Between 31st October and 4th November, Budapest, Hungary hosted the General Assembly of AEGEE-Europe, the European Students' Forum. Within the framework of this event, a wide variety of topics have been addressed from lively discussions on the Europe of tomorrow to how young people can contribute to it. More than 800 students gathered together from more than 40 countries for the Autumn Agora Budapest, to discuss the future of the organisation and AEGEE's role in contributing to the future of the whole continent. Besides European youth leaders and activists, politicians have also addressed the event and welcomed AEGEE's new initiatives.
Read more: http://aegee.org/aegee-europe-brings-youth-policy-into-the-agenda-of-its-general-assembly/
AEGEE attends the Non Formal Education Week
From 24th to 26th of October 2012, Lucille Rieux and Jorge Miguel (HED) were present at the Non Formal Education Week, organised by the European Youth Forum. During three days, young people coming from different organisations (european youth organisations and national youth councils) have discussed and exchange good practices regarding the recognition of Non Formal Education. All over Europe, youth organisations and youth workers are trying to pool their resources in order to strive and advocate for a better recognition of Non Formal Education by the different stakeholders (European institutions, labour market, self-recognition…).During this meeting, AEGEE representants have shared the situation in AEGEE and get concrete ideas on tools to develop inside of our network in order to increase the recogntion
of Non Formal Education.
The kick-off meeting of the IEREST project
AEGEE attended the kick-off meeting of the IEREST project, a LLP-funded initiative of some of the most relevant universities in the field of intercultural communication to provide exchange students (mainly within the Erasmus Programme) with real intercultural education, so they have all the tools to get the most out of their stay abroad. The role of AEGEE is mostly to participate in the quality assurance, providing the point of view of students.
A public hearing in the European Parliament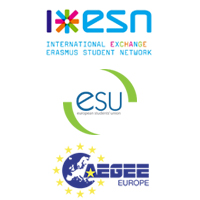 On 13th of November, AEGEE in cooperation with ESU (European Students' Union) and ESN (Erasmu Student Network) held a public hearing in the European Parliament, urging the national authorities to approve the increase in the European Union's budget for the programmes for education and youth proposed by the European Commission for the years 2014-2020. With speakers from the European Youth Forum and the European Commission, the message to national authorities is clear: Investment in Education and Youth and programmes like Erasmus is absolutely necessary in the current economic crisis and the increasing Euroscepticism. In times of crisis, youth should be the first priority. Investment here will pay off double the amount in the future.
The kick-off meeting of the EduCoach project
On 8th-9th of November Kathrin Renner and Anna Gots took part in the kick-off meeting of the EduCoach project – last initiative of Study Portals, supported by the European Commission under the Erasmus Mundus Action 3, in Eindhoven.
EduCoach project will help millions of students and PhD Candidates with personal professional advice to improve the quality of their decision on where to study abroad in Europe. To ensure this EduCoach will set up a personal online counselling service for prospective students and PhD Candidates. This service will combine the success of and need for strengthened international student services and personal advice with the effectiveness of modern information and communication technologies- and the outreach and popularity of existing study choice portals.
Beyond AEGEE
European Youth Forum Weekly Courier 14/11/2012
Read new issue of the European Youth Forum's courier which gathers the weekly information from the Youth Forum to its Member Organisations. AEGEE is also mention there!
Read more: http://intranet.youthforum.org/newsletters/node/42138/courier
Peace, Europe, Future – the Nobel Prize is yours
Are you between 8 and 24? What does peace in Europe mean to you? Tell us. Enter the contest and win a chance to join EU leaders to receive the Nobel Peace Prize in Oslo!
Where?: http://www.loveyouthfuture.eu/peace4eu
The contest is open to all Europeans from 13 to 25 November 2012. You can enter in three categories: 8-12, 13-17 and 18-24.
External Opportunities
Intership Oportunity in the field of International Organisation in Malaysia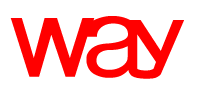 World Assembly of Youth 
(WAY) in Malaysia offers intership opportunity in various departments of the Secretariat including research, fundraising, publication and youth projects.The seletion criteria are: enrollment in the final year of studies or
completion of a university degree, Master's or Ph.D. Programme;
possession of Visa and availability of arranging their own travel to Malaysia;
fluent English , (knowledge of French or Spanish is an added advantage);
To be considered for these opportunities, email your letter of interest, and attach updated curriculum vitae and two letters of references to office@way.org.my.
Deadline: 30th November, 2012
More information on: Way Headquarters
Business Idea competition at the University in Munich for all students in Europe
Don't hesitate to participate as you can win up to 6,000€. All you need to do is to submit your idea on three pages in a team of 2-5 people.
Apply until November 30th and be invited to the finals in Munich (all travel costs up to 250€ covered). You will also have a chance to meet investors, business angels and win professional mentoring to further develop your idea.
Deadline: 30th November, 2012
More information on: http://www.idea-challenge.de
Internship at Greenpeace International, Amsterdam
Open to candidates with academic background in natural or social sciences and good command of English The Research Unit at Greenpeace International is offering a 6  month internship remunerated position.
Deadline: ongoing
Read more: http://www.greenpeace.org/international/en/about/jobs/internship-2/
Traineeships at the Council of Europe
The Council of Europe offers two traineeship sessions each year, lasting from eight weeks to five months. Traineeships take place in March/July, September/January.
Trainees undertake research, the preparation of draft reports and studies for meetings of experts and the drafting of minutes. They may also assist with current work.
Trainees will be given an opportunity – especially through the induction course arranged for them – to find out about the Council's structures, activities and international co-operation procedures, including the implementation of the European Convention of Human Rights. They will also have the opportunity of attending lectures given in  the Council of its activities, sittings of the Council of Europe's Parliamentary Assembly and the European Parliament and meetings taking place during their stay in Strasbourg.
Deadlines:
30 November 2012 (traineeship session 4 March – 31 July 2013).
30 April 2013 (traineeship session September 2013 – January 2014).
Read more: http://www.coe.int/t/jobs/traineeship_en.asp