Dear AEGEEans, happy birthday!
Today, 28 years ago, the first EGEE conference took place in Paris. 28 years later, we have developed into one of the main stakeholders of student interests in Europe, a big provider of intercultural experience, and a big family of 13000 Europeans!
In this birthday edition, you will find updates from the perfectly organised Agora Rhein-Neckar (we are still impressed by Alex and his Hard-Core Team), our project Health for Youth, and the results of the European Boards' Meeting Valletta.
Also, you will find opportunities for your local to take part in our thematic world: YVote and YouthUnemployment.
Enjoy your read!
Yours,
Comité Directeur
News from AEGEE
Happy 28th Birthday AEGEE-Europe / European Students' Forum
Today, 28 years ago, the very first EGEE conference in Paris happened. Happy Birthday AEGEE / European Students' Forum! Making Europe our home since 1985.
Agora Rhein Neckar was a success!
Last week, our General Assembly took place in Mannheim, and was the fruit of the collaboration among 7 German locals, which proved that "together, everything is possible". For 5 days, the Agora gathered 600 members to make important decisions regarding the future of our organisation, to discuss the latest developments of our projects, and to update our membesr about what is happening in our organisation!
In our General Assembly, members voted for the people who will represent them and discussed Education policies and the future EU 2014 Elections! It was also the time to talk about future development of the organisation, e.g. the new planning cycle which will start in 2014. Lots of things have happened during the Agora, and of course, we have had the chance to meet again with our friends from all over Europe!
Voting and elections results Spring Agora Rhein Neckar 2013
Network Commission
Newly elected mebers of Network Commission: Antonija Parat, Meltem Darakci, Patricia Anthony, Dominique Lenssen, Anna Moricz and Vira Kakhnych.
Secretary of the Agora
Elena Antova is elected as Secretary of the Agora
Juridical Commission
Diana Tupchienko and Atanas Nachkov, are elected to the Juridical Commission. Diana is elected President of Juridical Commission.
Comité Directeur
Beata Matuszka, Kathrin Renner, Miguel Gallardo and Pavel Zbornik are elected members of the Comité Directeur for 2013/2014.
Financial Director of AEGEE-Europe
Anna Gots is elected as Financial Director of AEGEE-Europe
Secretary General of AEGEE-Europe
Lucille Rieux is elected as Secretary General of AEGEE-Europe
President of AEGEE-Europe
Luis Alvarado Martinez is elected as President of AEGEE-Europe.
The document with all results you can find on this link: http://www.intranet.aegee.org/group_file/view/2/4022
Health4Youth Project of AEGEE-Europe included in the Best Practice Guide of Youth Coalition of the WHO of UN
Our Health4Youth Project has been included in the Best Practice Guide of the European Environment and Health Youth Coalition (EEHYC) of the World Health Organization (WHO) of United Nations.
The Document will serve as a repository of examples of projects implemented by youth in different European countries (53 Member States of European Region). This is meant to give greater importance to and facilitate youth involvement in the decision making process on Environment and Health at a European level. At the same time it will be used to spread the word about youth projects and inspire other young people worldwide to take action.
Read more about the EEHYC: http://www.euro.who.int/en/what-we-do/health-topics/environment-and-health/european-process-on-environment-and-health/governance/youth-coalition-for-environment-and-health-launched
Action Agenda and EBM Recommendations
The recommendations of EBM Valletta were presented and approved at Agora Rhein- Neckar. This means that now they are ready to be put forward by our organisation in our advocacy and policy work in Europe.
You can find them here: http://www.intranet.aegee.org/member_file/download/2506/112361
The Action Agenda for the year 2013-14 was drafted by the EBM in Valletta and approved by Agora Rhein-Neckar with small improvements. You can download it already to prepare and plan the activities for your local or project after the summer. Soon you will also receive a full pack of possible activties to be implemented in your local to achieve the objectives of the Action Agenda. Please contact act(at)aegee.org or your Network Commissioner in case you need support.
You can find it here: http://www.intranet.aegee.org/member_file/download/2506/115002/Action%20Agenda%202013-14.pdf
AEGEE Open Calls
Open call for hosting locals of thematic conferences of Y Vote 2014
Do you want to take part in the biggest and the most visible project of AEGEE network of 2014? Do you want to have an impact on young people in your city? Do you imagine youth's voice being heard in Europe? Do you want others in your society to become active European citizens?
If your answer is 'yes', then this open call is for you!
The topics of the 4 first conferences taking place in 2013 are the following:
Kick off conference on 'Youth and political participation': around the end of September
Youth conference on 'Youth (Un)employment': in November
Youth conference on 'Enlargement and EU Neighbourhood Policy': in November
Youth conference on 'Education, research and mobility': in the beginning of December
Application deadline: April 20th 2013
Read more: http://www.aegee.org/open-call-for-hosting-locals-of-thematic-conferences-within-y-vote-2014/
Open Call for hosting local – Training for multipliers – Y Vote – it's up to You(th)
One essential aspect of the success of this project will be the involvement of the locals and the fact that YOU, in your own antennas, take action and organise local activities!
To make this happen, we want to organise a "training course for multipliers", which will gather members who want their locals to take an active part in Y Vote, and want to gain skills and understanding about how to carry out local activities and local workshops about the European Parliamentary Elections in their cities!
During the event, participants will come up with creative and inspiring ideas which will be developed later in their locals and will improve their training skills in order to be able to act as multipliers in their cities!
Deadline: April 20th 2013
Read more: http://www.aegee.org/open-call-for-hosting-local-training-for-multipliers-y-vote-its-up-to-youth/
European School of Entrepreneurship is looking for partners
Youth Unemployment will organize the third edition of European School of Entrepreneurship in November 2013. We are applying for Youth in Action grant (Action 4.3) and now we are looking for a partners for our project. We will appreciate if you could support us and our idea. The following countries are especially invited to apply: Czech Republic, Hungary, Poland and Slovakia.
What is ESE? It is a project established in order to increase youth employability, stimulate the motivation of youth and their active participation in society. It is a 7 days training that will gather about 20 young Europeans: students or graduates from different countries who wish to use effectively their skills and ideas to get into enterprise and succeed in life. ESE consists workshops and practical case studies that will be held by training experts, speakers, and current successful entrepreneurs.
If you are interested please request and fill in the partners identification form by April 22, 2013 and send it to yue@aegee.org
The AEGEEan Section
Video Promotion for AEGEE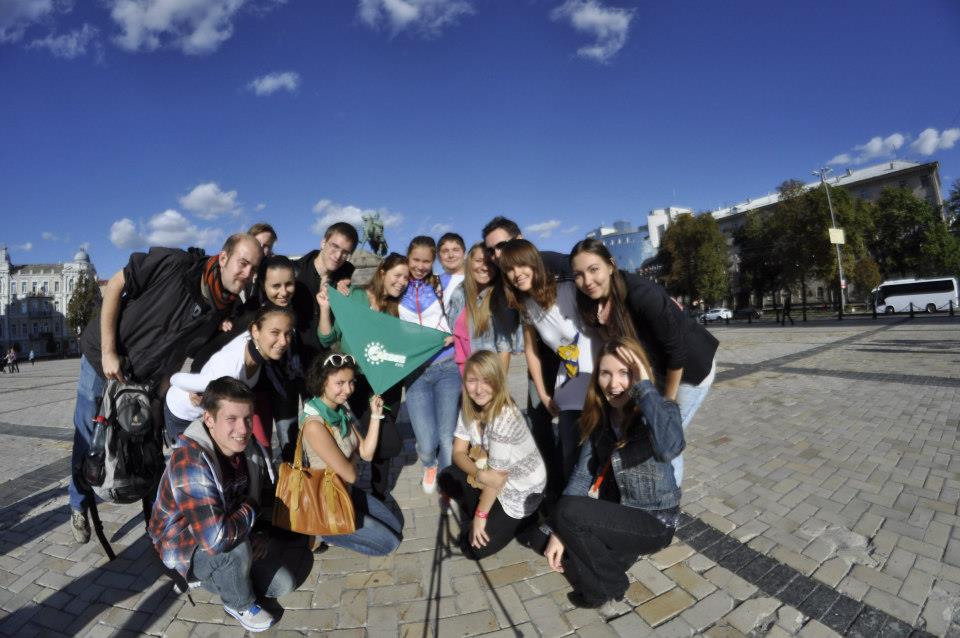 Recently it has become more and more popular in AEGEE to record high quality videos and make them go viral on the internet. Two antennae that are good in that matter are AEGEE-Napoli and AEGEE-Kyiv, and they are therefore both nominated for The AEGEEans Choice Awards 2013.
Read more: http://www.zeus.aegee.org/magazine/2013/04/02/video-promotion-for-aegee/
Fresh, local, seasonal, and cheap?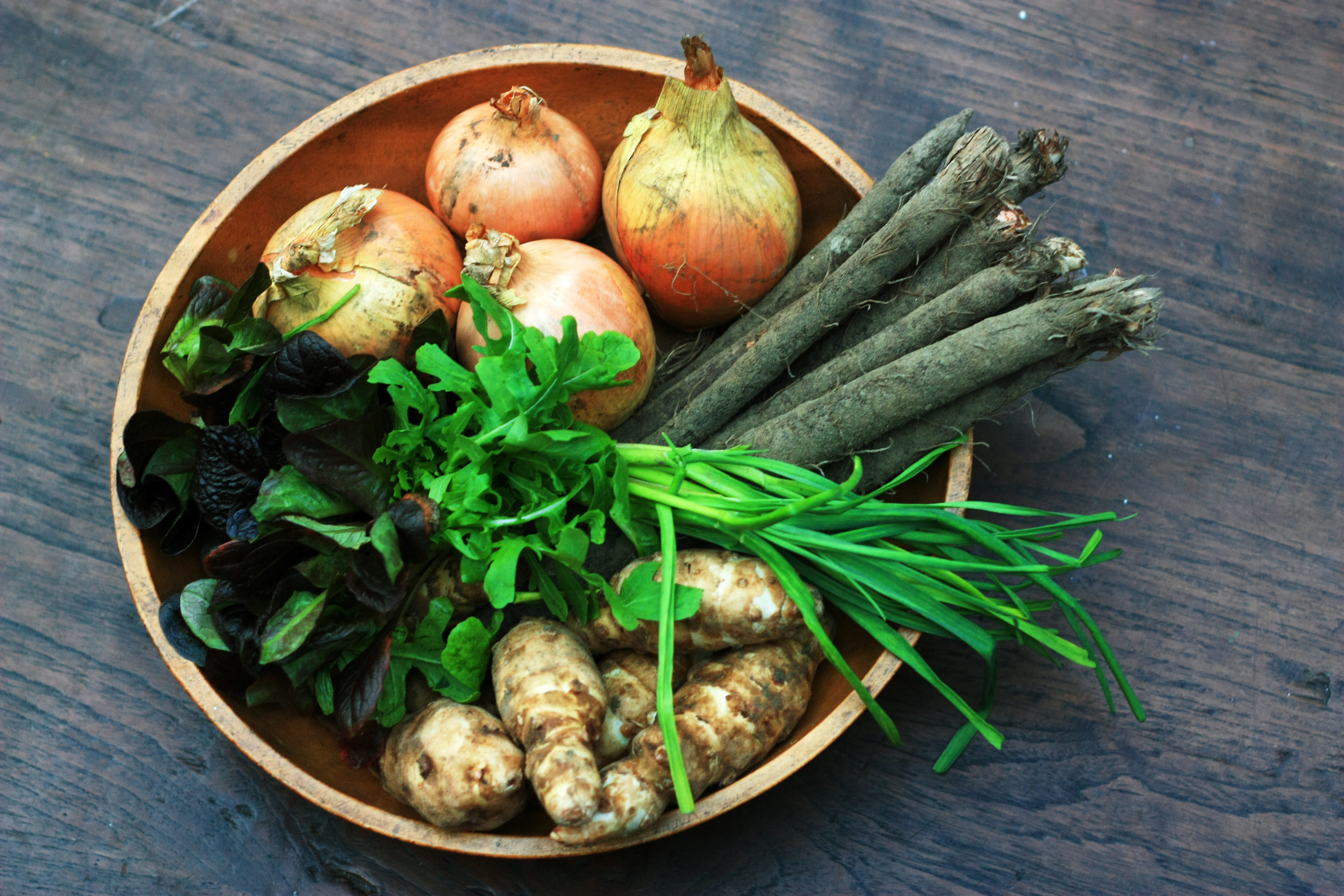 Monday afternoon, the first class of the week is over. Lauren leaves the lecture hall and crosses the street to another university building. She's excited, because today she will pick up her first vegetable bag. Like hundreds of students in Antwerpen and other cities, she can't wait to discover what vegetables will be on the table this week. Will it be celeriac or spring onions, turnips or carrots? But she's sure of one thing: they will be fresh, locally grown, seasonal, and organic. And they will be cheap.
Read more: http://www.zeus.aegee.org/magazine/2013/04/02/fresh-local-seasonal-and-cheap/
Human rights – a fashionable term or the real issue?
A few weeks ago, policy officers spammed our mailing lists demanding the members to fill in the surveys for their thematic researches. Now is the time to reflect on their results. The survey on human rights recognition, launched within the topic of social inclusion, revealed surprising results. In AEGEE, we state in our principles that we stand for human rights. Do we know what are we referring to?
Read more: http://www.zeus.aegee.org/magazine/2013/03/25/human-rights-a-fashionable-term-or-the-real-issue/
Move it for AEGEE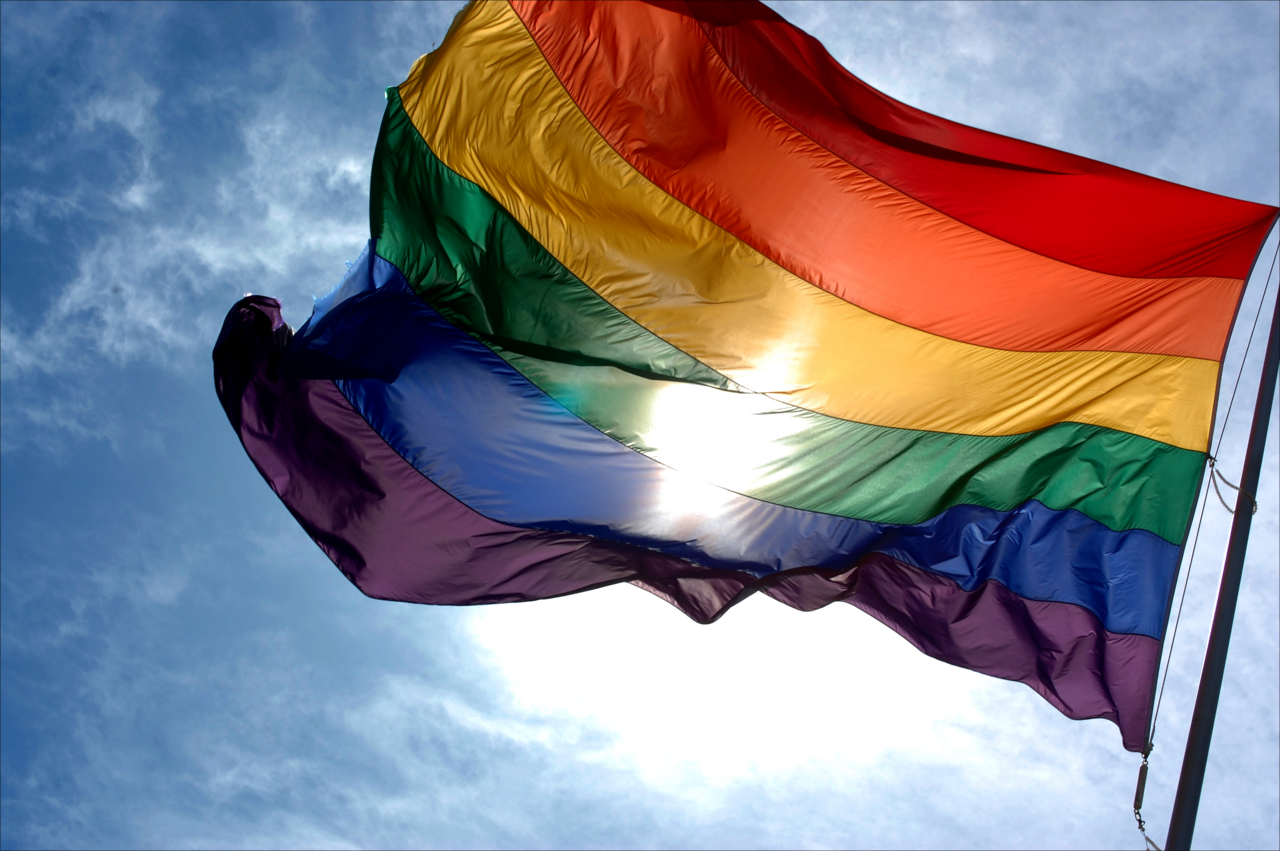 Last time The AEGEEan introduced the International Day Against Homophobia (IDAHO) to you it was in connection with the first planning meeting between the Sports Working Group (SWG) and Policy Officer Eline De Graaf. The fourth planning meeting will take place in Agora Rhein-Neckar, however an extensive promotion campaign has already been started.
Read more: http://www.zeus.aegee.org/magazine/2013/04/01/move-it-for-aegee/
Beyond AEGEE
YFJ – Youth Policy Watch
In this Issue, read about the recent statistics on youth unemployment in Europe, the Bali Youth Multi Stakeholder Meeting and the new Directive on Visa. Read also about the International Day of Remembrance for the Victims of Slavery.
Read more: http://hosted.verticalresponse.com/643298/8b72e21b51/286453933/a80c9a7db4/
YO! FEST 2013 // MAKE YOUR CHOICE!
The new edition of the Yo Fest, organised by the European Youth Forum is set!
Don't miss this opportunity, They will have a succession of debates, competitions, games, screenings, discussions and of course some music… and more! There will also be stands, a hall of mirrors, a circus tent and some flying objects!
There are many interesting opportunities for young people to join! Read more about them here: http://intranet.youthforum.org/newsletters/node/49085
External Opportunities
Sustainable Thinking Platform Competition
The Sustainable Thinking Platform has launched a new, more exciting photo competition aimed at people aged 18-30 years old from all around the world. Participants are allowed to submit a maximum of 3 pictures.
This edition will run from 1 February until 30 April 2013 and all entries must address the following question "Smart, sustainable and inclusive growth for Europe and beyond. How do we make it happen? All pictures must include a short explanatory text – of minimum 500 characters – addressing this particular question and indicating how we can make this happen. ou will have the chance to win an iPad mini.
Read more: http://www.sustainablethinking.eu/competitions/picture/706
International Advocacy and Fundraising Positions
GVN is currently recruiting our 2013 International Interns. The role of International Interns is to represent the GVN Foundation and raise awareness of the Eat So They Can campaign in their region. Eat So They Can inspires people around the world to take action to bring an end to hunger. The funds raised through the campaign are used to improve the nutrition of children and women in Africa, Asia and Latin America.
Deadline: 6 May 2013
Read more: http://www.mladiinfo.com/2013/04/10/international-advocacy-and-fundraising-positions/#ixzz2Qe8h8YGE
Traineeships in the European Parliament
Parliament offers several options for traineeships within its Secretariat, to provide opportunities for vocational training and for learning more about what the European Parliament is and does.
The traineeships may be paid or unpaid and are of the following types: a general option, a journalism option and traineeships for translators.
When applying online, you have a maximum of 30 minutes to complete each page of the application form.
Application period: 15 March – 15 May (midnight)
Read more: http://www.europarl.europa.eu/aboutparliament/en/007cecd1cc/Periodos-de-pr%E1cticas.html
Internship at the Barcelona Royal Cercle of Arts
The organisation Libertas International in cooperation with the Barcelona Royal Cercle of arts have open a call for 5 young people interested in doing an internship related to culture and arts. The centre which is based in a rural house very close to the beach lets interns to have fun and enjoy the beauty of the seaside. The interns will come for 2 or 3 weeks and will work 5-6 hours per day. The internship will take place during the months of July and August 2013
Deadline: 15 June 2013
Read more: http://www.mladiinfo.com/2013/04/03/internship-at-the-barcelona-royal-cercle-of-arts/#ixzz2Qe9HtOja