News from AEGEE
Dear AEGEEans,
we wish you a very happy 2013 and hope that you have had a positive start into the new year.
To kick-start a new year of AEGEE-activities, we have some news for you! Find in the first newsletter 2013 the confirmation of our legend, the fact that AEGEE played a crucial role in the establishment of the ERASMUS programme, by Domenico Lenarduzzi, former head of the DG Eduation and Culture of the European Union.
You can also check out the winners of our InterRail competition, catch a review of AEGEE in 2012 and find many external opportunities.
Have a good reading!
Yours,
Comité Directeur
The origin of the ERASMUS programme: Interview with Domenicco Lenarduzzi
After the passing away of AEGEE's founder Franck Biancheri in October, we have started researching on his history and the history of our organisation, and particularly the legend around Frank Biancheri convincing François Mitterand, president of France at the time, to support the ERASMUS programme in 1984. At that time, it was vital to convince the members states that ERASMUS was an initiative which students would take ownership of. AEGEE was the student stakeholder who convinced the president of France to invest in this programme.
After France changed its position, also other countries like Germany and the UK gave their support. Find here an interview with Domenicco Lenarduzzi, former Head of the DG Education and Culture of the European Commission, under whose leadership the ERASMUS programme was drafted. In the interview, he confirmes that Franck Biancheri and AEGEE were crucial for setting the ERASMUS programme on its way. This proves that successful cooperation between policy makers and youth organisations can have a powerful positive impact.
Competition Winners: How would you promote sustainable travelling!
In November, InterRail offered two locals the unique opportunity to win 1250€ sponsoring their project or event for their creative video or poster on how to promote sustainable travelling. After careful evaluation of many creative entries, the jury consisting of Willemijn from InterRail, Iris from the Environmental Working Group, and the Comité Directeur, has chosen the two lucky winners! Congratulations and thank you once again to InterRail for offering this opportunity!
1. AEGEE-Helsinki: "Sustainability is to Travel Green"
2. AEGEE-Mannheim: "We would do anything for Green Travelling"
Read More: http://www.aegee.org/competition-winners-how-would-you-promote-sustainable-travelling/
AEGEE in 2012 video
Retrospective video which shows important moments and events of AEGEE-Europe / European Students' Forum in 2012.
Sustainability on track?
During december, Mathieu Soete, Policy Officer on Sustainability, has been travelling all over Europe through the Europe on Track project. Just back from the tour, he shares with us what people around the continent think on the topics of sustainability.
You can read it here: http://www.aegee.org/sustainability-on-the-track/
Policy Officers need your input!
This month, the Policy Officers of AEGEE-Europe are launching their questionnaires in order to receive your input on the topic chosen.
You can still contribute and give your valuable input on the topic of human rights: http://www.surveymonkey.com/s/J5XMBRP and on the topic of homophobia: http://goo.gl/R8ek8
Beyond AEGEE
Vote for the changes that would make the most  difference to your world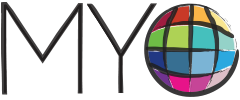 The United Nations and partners want to hear from YOU! MY World is a global survey asking you to choose your priorities for a better world. Results will be shared with world leaders in setting the next global development agenda.Tell us about the world you want, because your voice matters.
Read more: http://www.myworld2015.org/
European Youth Forum's Youth Policy Watch
In this first issue of the Youth Policy Watch of 2013, read why 2013 is a crucial year for the youth guarantee and investment in young people. Also in this issue read about the European year of citizens, the Irish Presidency and much more!
Read more: http://intranet.youthforum.org/newsletters/node/45599/ypw
The European Parliament: Why should I care?
Young citizens from EU member states and Croatia are invited to express in an innovative and convincing manner why the European Parliament is important to them, and why there is a need to vote in the next EP elections. They can write, sing, paint, dance, film or use any other creative ways to present their opinions to us by 28 March 2013.
Twenty winning participants will be awarded a trip to Brussels, where they will have the chance to present their successful entries, learn more about the EU institutions, and exchange ideas with EU decision makers and like-minded young Europeans.
More information: https://www.facebook.com/ep.competition
External Opportunities
Service Civique in Paris
ANIMAFAC, a french network of student organisations, is looking for a young person to carry out a 6-month-mission in their organisation, who has a sufficiant understanding of french (both orally and written), and is free to start working on February 15th 2012.
There is no requierements in terms of education or competencies. We encourage any of our members who is looking for an exciting experience in a youth organisation and who is interested in developing his or her experience in the field of active citizenship and youth issues with a European focus.
As volunteer, you will receive 571,79 EUR a month to cover your costs. The mission is taking place in Paris, France, with possible travels in Europe.
In case you are interested, please send your motivation letter and CV to headoffice@aegee.org as soon as possible and we will forward your application to them.
Model European Union Strasbourg
Every year, MEU brings together a significant number of highly-skilled and motivated young Europeans and gives them the superb opportunity to have a first-hand experience of the functioning of European institutions right on the premises of the European Parliament. The project is thus completely original in the world of simulations and is already extremely popular among young Europeans from diverse backgrounds and studies spanning from Law, International Relations, Political Sciences and European Affairs to History, Media Studies, and Interpreting.
Deadline: 31th January 2013
Read more: http://meu-strasbourg.org/index.php/how-to-participate/application-guide
St Gallen Symposium
Every year, the competition for the St. Gallen Wings of Excellence Award offers graduate and postgraduate university students throughout the world the unique opportunity to qualify for an expenses-covered participation as "Leaders of Tomorrow" in the St. Gallen Symposium.
Competitors are invited to submit their thoughts and visions on the theme of the St. Gallen Symposium. All contributions will be evaluated according to specific criteria by an independent jury, composed of professors, corporate executives, entrepreneurs and politicians.
The authors of the 100 best contributions qualify for a participation in the St. Gallen Symposium. The following highlights await the qualifiers:
Meet 600 top decision makers and 200 of the world's brightest young minds
Expenses for travel, board and lodging covered, travel service provided
The three winners will present their work in front of the assembled plenum
The three winners share EUR 20,000 prize money
Read more:http://www.stgallen-symposium.org/
Cash Prizes for Short Films on European Citizenship
The European Economic and Social Committee invites creative young people from 18 to 30 years old to join this video competition and show what means to be European and how it feels about being a citizen of the European Union. This annual challenge encourages video creativity and the use of social networking, within youth across the 28 member states in Europe (including Croatia who will be joining the EU in 2013).Participants have to create a short video clip, between 30 seconds to 1 minute, on the theme ""European citizens"." The video can use any EU language but should have English subtitles.
Deadline: 20th January 2013
Read more:http://www.eesc.europa.eu/
European Charlemagne Youth Prize
The European Parliament and the Foundation of the International Charlemagne Prize of Aachen invite young people from all the EU Member States to participate in a competition on EU  development, integration and European identity issues.  The 'European Charlemagne Youth Prize' is awarded to projects, which:
promote the European and international understanding,
foster the development of a shared sense of European identity and integration,
serve as a role model for young people living in Europe and offer practical examples of Europeans living together as one community.
Applicants should be 16-30 years old.
The prize for the best project is €5000, the second, €3000 and the third, €2000.
Deadline: 28 January 2013
Read more: http://www.charlemagneyouthprize.eu/view/en/rules.html